Most Popular Tourist Spots Near DH Naissance Hotel
Dongdaemun Shopping Complex (동대문시장)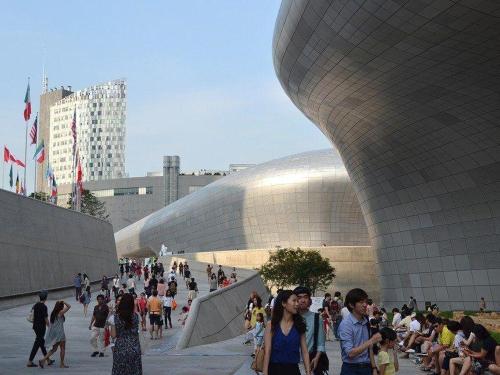 Dongdaemun Shopping Complex is one of Korea?s most well-known markets. It was founded in December 1970 as the largest of its kind in Asia and has maintained that status for the last 40 years. Browsing the plethora of shops, you can find fabric and clothing following all the latest global fashion trends. Dongdaemun Shopping Complex continues to build up its reputation as a hub of international design.
Address
266, Jong-ro, Jongno-gu, Seoul
Operating Hours
Varies
Homepage
www.ddm-mall.com
 (Korean, English, Japanese, Chinese)
Ssamziegil Mall (쌈지길)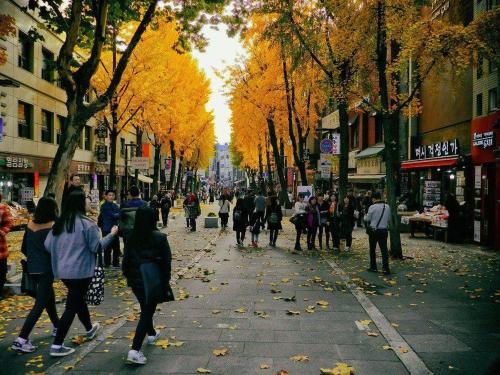 Ssamziegil, opened on December 18, 2004, has been called the "Special Insa-dong within Insa-dong." This unique area was designed in such a way as to connect each charming level together in the form of a spiraling walkway. Enjoy window-shopping in the cozy stores until yo ureach the top, where you will arrive at Sky Garden. Here, you can get a extraordinarily clear view of the sky. Ssamziegil covers 42,700sq. ft. with over 70 shops including handicraft stores, souvenir shops, art galleries, restaurants, and more.

Address 44, Insadong-gil, Jongno-gu, Seoul
Operating Hours 10:30-20:30
Bugak Skyway (북악 스카이웨이)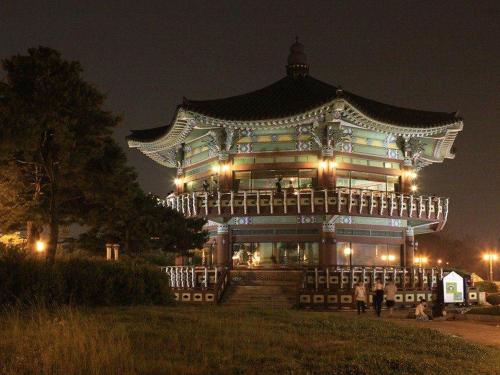 The 19km-long Bugak Skyway runs along the northeast ridge of Bugaksan Mountain. Opened in September 1968, the road quickly became known as one of Korea?s most scenic driving routes. 

The road offers lovely views of Bukhansan Mountain?s Bibong Peak and Munsubong Peak on one side and Namsan Mountain on the other side. Trees line the roadside and different flowers bloom each season. The skyway leads to an octagonal pavilion at the top called Palgakjeong, where visitors can get a panoramic view of the city, take photos, and have a meal or coffee while enjoying the scenery. There?s also a parking lot that can accommodate up to 130 cars. 

Address Pyeongchang-dong, Buam-dong, Jongno-gu, Seoul
Operating Hours Varies   
Myeong-dong (명동)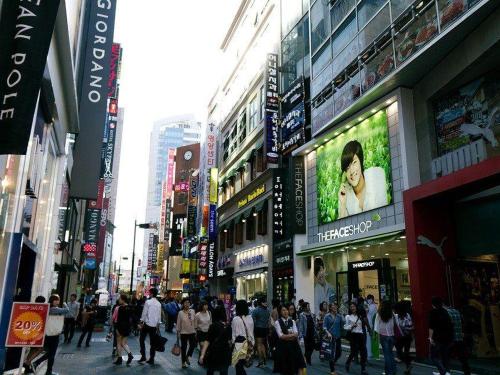 Myeong-dong is one of the primary shopping districts in Seoul. The two main streets meet in the center of the block with one beginning from Myeong-dong Subway Station (Seoul Subway Line No. 4) and the other from Lotte Department Store at Euljiro. Many brand name shops and department stores line the streets and alleys. Common products for sale include clothes, shoes, and accessories. Unlike Namdaemun or Dongdaemun, many designer brands are sold in Myeong-dong. In addition, several major department stores have branches here, including Lotte Department Store, Shinsegae Department Store, Myeong-dong Migliore, Noon Square and M Plaza. The department stores carry many premium labels and other fashionable goods at reasonable prices. 
Myeong-dong also has family restaurants, fast food, plus Korean, Western and Japanese dining options. Many restaurants in Myeong-dong specialize in 
dongaseu
 (pork cutlet) and 
kalguksu
 (noodle soup). Other businesses in the area include hair salons, banks and theaters. 
Address
 Myeongdong-gil, Jung-gu, Seoul
Operating Hours
Varies
Homepage
tour.junggu.seoul.kr
 (Korean, English, Japanese, Chinese)
Interpretation Services Offered 
1330 Korea Travel Hotline: +82-2-1330 (Korean, English, Japanese, Chinese)
Myeong-dong Tourist Infromation Center: +82-2-778-0333