Donamdong Jjigae (돈암동 찌개)|Spicy Kimchi Jjigae (Stew)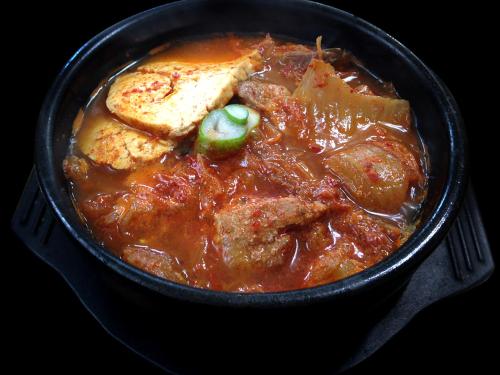 One of the most-loved in Korean cuisine, Kimchi Jjigae (김치찌개) is a spicy Korean stew made with fermented kimchi, pork belly and tofu. 

Price Korean Won 12,000~  
Address 34 Dongsomun-ro, 20Na-gil, Seoul
Open Hours 24 hours
Phone Number 02-924-9687
Taejo Gamjatang (태조감자탕)|Hot Pork Spine Stew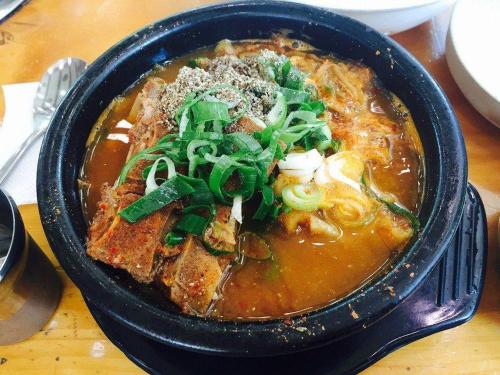 Gamjatang (감자탕) is a spicy, hearty stew made with pork backbone. The soup base is a deep red color from the red hot peppers.

Price Korean Won 12,000~  
Address Bomun-ro, 40gil, Seoul
Open Hours 10:00 ~ 17:00 (Monday to Friday)
Phone Number 02-926-7008
Nurungsoo Yukhoe Bibimbap (누렁소 육회비빔밥)|Beef Tartare Bibimbap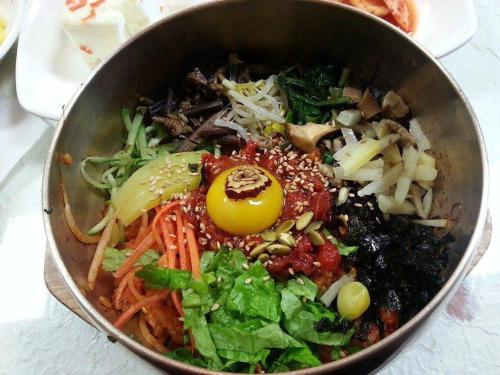 Bibimbap is served as a bowl of warm white rice topped with sautéed and seasoned vegetables and gochujang (chili pepper paste). A raw or fried egg is a common addition; in Nurungsoo, beef tartare makes it a special gourmet.

Price Korean Won 10,000~
Address 46 Dongsomun-ro, 20Ga-gil, Seoul
Open Hours 12:00 ~ 24:00
Phone Number 02-921-0025
Obaekjib Jokbal (오백집 족발)|Steamed Pork Hock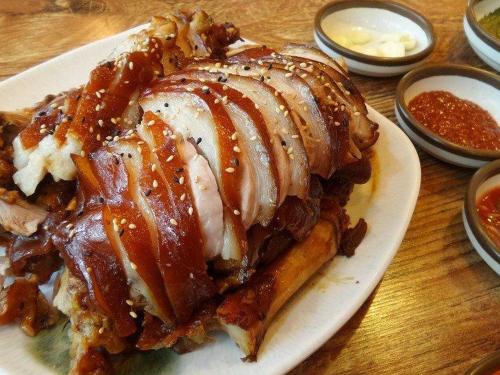 Jokbal is a Korean dish consisting of pig's trotters cooked with soy sauce and spices. It is usually braised in a combination of soy sauce, ginger, garlic, and rice wine.

Price Korean Won 30,000~
Address 20 Dongsomun-ro, 20-gil, Seoul
Open Hours 12:00 ~ 24:00
Phone Number 02-922-2500
Dakkanmari (닭한마리)|Korean Chicken Pot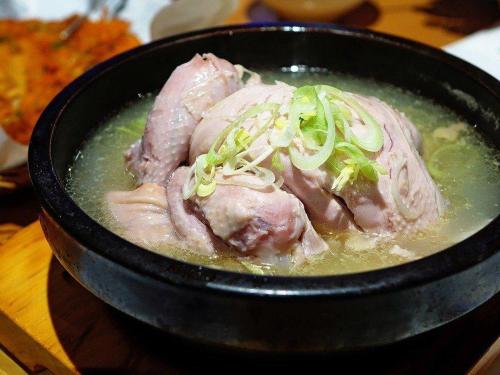 This Korean-style Chicken pot delivers variation of tastes. After finishing meat, additions likes noodle and rice bring a feeling of fullness.

Price Korean Won 20,000~
Address 8 Dongsomun-ro, 20Na-gil, Seoul
Open Hours Varies
Phone Number Not Available

* Pictures above are only for reference. Information are as of the date the contents are written and may vary.